Total visits: 237.132
SUNLINE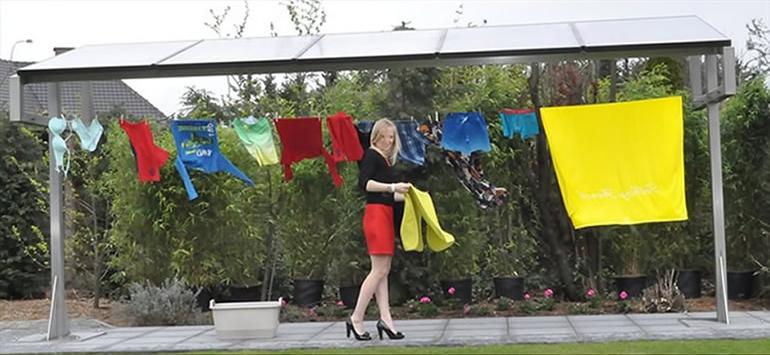 Sunline built in 2013
The Sunline has been patented in 2013.
The Sunline is a ground based photovoltaic installation with a dual function:
energy production and laundry drying.
The Sunline is equipped with a online data transmission system via the internet.
The Sunline is calculated based on the energy consumption during the day.
A double-sided variant can - using 10 panels - produce the full 24 hours consumption at a total of 4000 KWh/year.
The DC / AC inverter installed in-house is connected to the Sunline via an underground cable and further hooked up with the grid.
The Sunline can also be operated independently from the grid through batteries.
It is of the utmost importance to foresee a galvanized steel construction.
Once installed the Sunline can operate for a minimum of 30 years.
Example visualization
---
Plant: Sunline - Bert Abbeel